I created an art journaling page using the Dreamscapes and Hazy Days collections from 7 Dots Studio for their May Challenge. The theme of the challenge is "Dreams and Aspirations"
I had a specific idea for this page but it didn't turned out at all like I expected; it actually turned out better.
The page took a turn on its own which made me realize that I must follow my heart and intuition when creating. It really fit the theme of this challenge perfectly as I really felt as if my dreams really know the way and I must follow!! There is a video tutorial above on how I created this art journaling page.
I'm showing how I created this page and where the "mistakes happened" that lead me to create it this way.
Here is the video tutorial below:
This video really
emphasizes one of the most common mistakes people believe about Mixed media. In this case the point about: "Being Afraid of Making Mistakes".
I recently created a video emphasizing the 10 most common misconceptions people believe abut Mixed Media.
Watch my video in the next blog post or press HERE
<<<>>>
This month the challenge on the 7 Dots Studio blog is about Dreams. May it be dreams, goals, aspirations or actual night dreams we want you to take what lies inside you imagination and channel it into your projects. So what dreams have you been having lately? Come and share them with us in this challenge.
Here is our inspirational circle to get your started!!!
Here are some close-ups of my project
Below are links to all the products I used.
These are affiliate links and I only use products that I love. By pressing these links when you want to purchase these products helps me create more FREE videos. You don't need to purchase the products but if you do, then pressing on the links will support me, at no extra cost to you. You can read my disclaimer on my blog's side panel.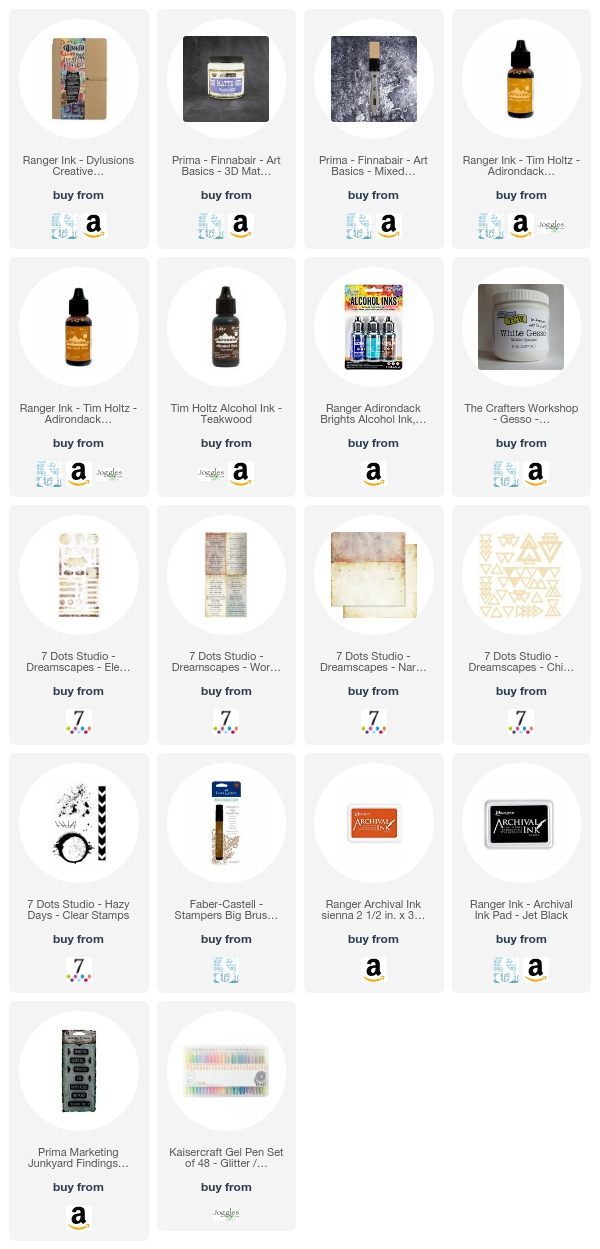 Thank you so much for visiting my blog