I created a set of ATCs using the Hazy days and Dreamscapes collections from 7 Dots Studio. I added lots of elements to the collage to make it look grungy.
I love the colors of the Hazy Days collection and the elements fit perfectly with the Dreamscapes chipboard and stencils.
Watch my video below to see how I created these cards:
Below are links to all the products I used.
Some are affiliate links and I only use products that I love. By pressing on these links, when you want to purchase these products, it helps me create more FREE videos. You don't need to purchase the products if you don't want to but if you do, then pressing on the links will support me at no extra cost to you. You can read my disclaimer on my blog's side panel.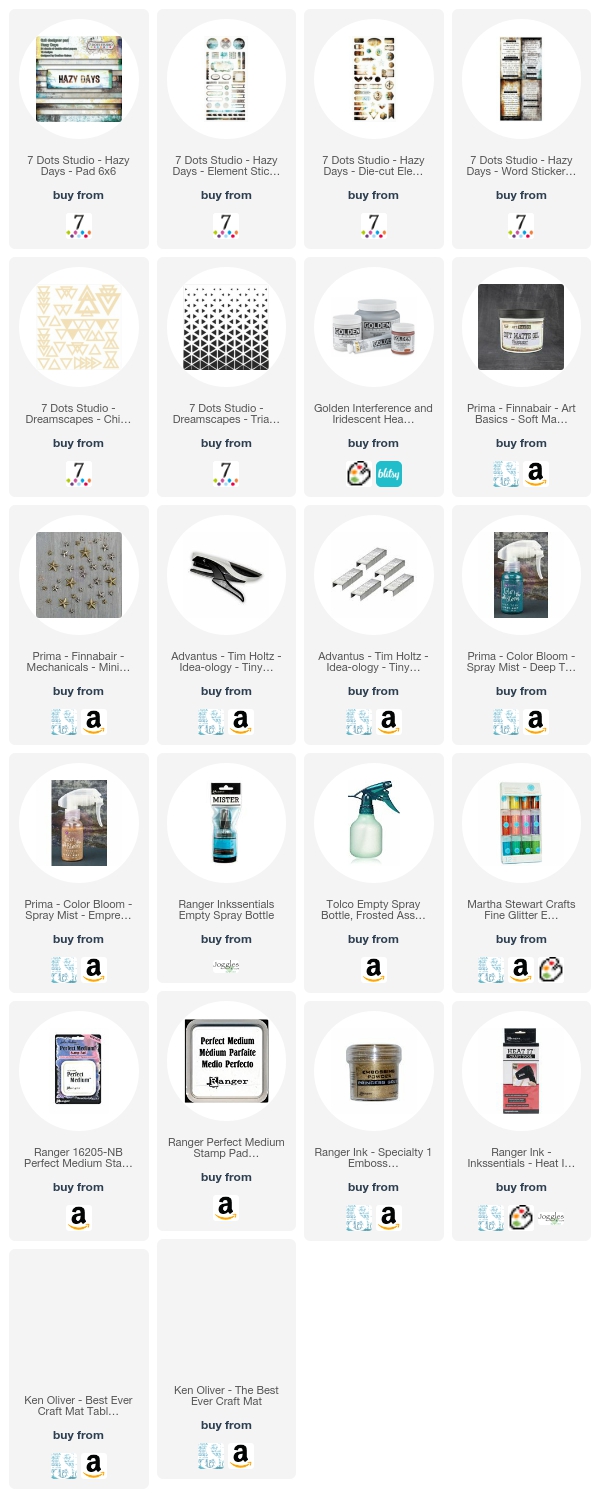 Thank you so much for visiting the 7 Dots Studio blog today